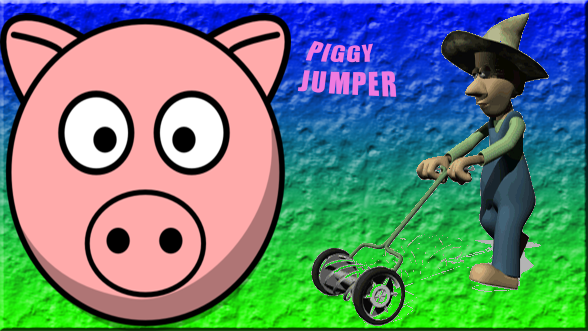 PiggyJumper
A downloadable game for Windows
PiggyJumper is a simple platformer game where a pig tries to kill a farmer who is mowing his grass.
Can you beat your friends scores?
How to play:
Arrow keys to move.
Space to jump.
You get points by landing on the farmers head.
If the farmer hit you or you don't land on his head, you die.
If you encounter any bugs then feel free to tell us at: http://birdiespigproductionz.2fh.co/contact.html